11
« Last post by crueby on May 19, 2022, 08:50:15 PM »
Well, important steps done, but thats enough fiddly work for one day!!
Got the screw heads trimmed off and the eccentric straps re-assembled onto the eccentrics. How many times can I drop a tiny nut or screw? Still counting, will let you know! Kept them away from the shop gnomes at least... Then got the HP arms, bearings, and links all assembled. Needed a couple slight tweaks to the bed in the HP arms to get the links square to the engine, but things are all moving properly. Here is a picture with the parts for the HP reverse gear assembled without the cylinder plate there to give me more finger room. The final valve rod coming out of the link is laying forward on the end of the link: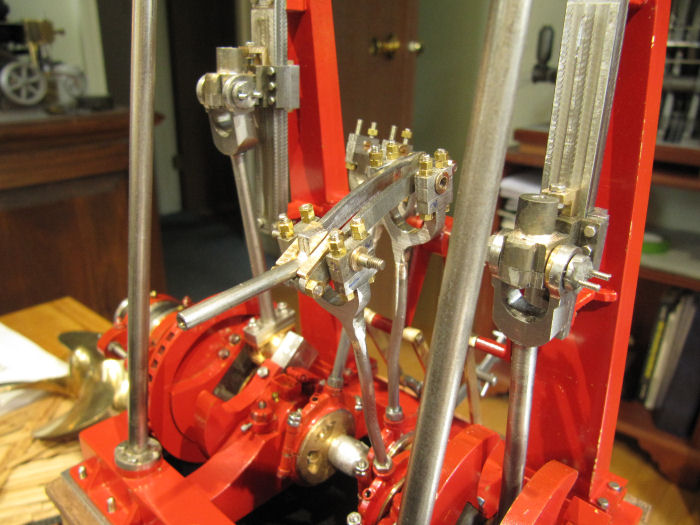 Then before starting on the LP, I wanted to double-check the length of the arms and make sure things would clear the upper bearings on the crylinder plate supports. Here it is with the eccentric all the way up, and yes there is still clearance between the link and the upper bearing support: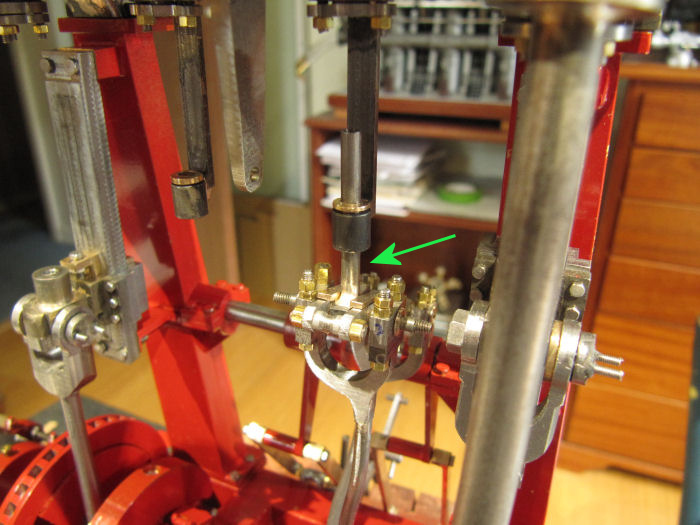 and all the way down, the top of the valve rod is still above the bearing hanger: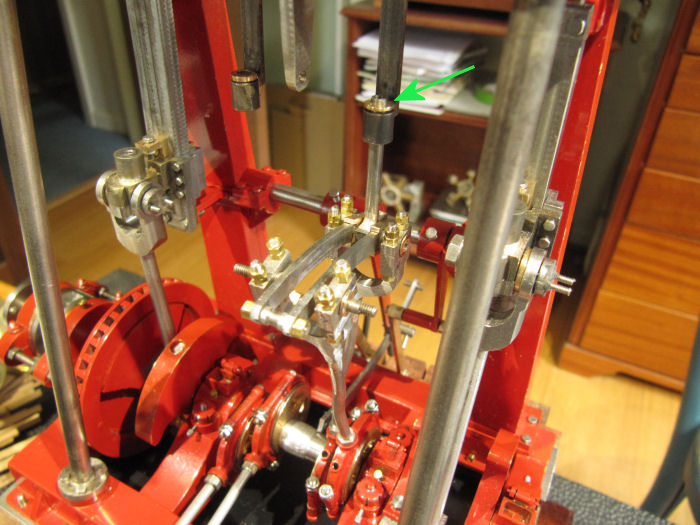 That clearance is critical, so well worth checking. The valve rod coming out of the actual valve up above has a smaller diameter, and it screws into the valve rod you see in the pictures with a lock nut on top of the lower rod to keep it in place.
So, all good so far, and next time I'll start on the LP links. For now, past time to go relax and maybe watch a movie - too cold/wet outside today for much activity out there, which is why I got this much done on the assembly.